RAND Manufacturing provides slitting services for cutting large webs, or rolls, of softer materials such as rubber into narrow rolls. With our single blade slitter, we can slit rolls up to 60 inches wide with a maximum diameter of 40 inches.
Roll Slitting: Log vs. Rewind
We offer two types of roll slitting (baloney cutting) services: log and rewind
Tape slitting is a form of roll slitting that supports the increased use of acrylic foam tapes in applications such as electronic assembly.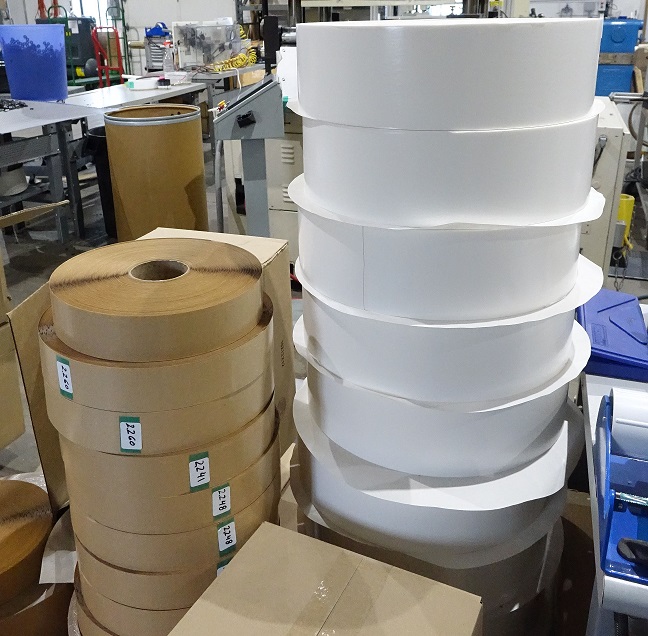 Slit Rolls and Slit Tapes
RAND Manufacturing produces slit rolls and slit tapes at our ISO 9001:2015-certified manufacturing facility in Lakemoor, Illinois. We take quality seriously and are proud to be a Made in America manufacturer.
get updates on capabilities, industry news & more