RAND Manufacturing provides precision machining services for plastic sheets and film Compared to metals, plastics support higher feed rates; however, plastic parts can melt, chip, or become out-of-tolerance as material is removed. That's why it's important to partner with a provider of plastic machining services who understands the challenges of working with materials that have much lower melting points than metals.

Precision Machining Services
Whether you need us to machine commodity, engineering, or specialty plastics, RAND Manufacturing is ready to provide you with quality components. These are some of the plastic materials that we can machine for you.
We can also work with plastics that are filled with glass or carbon fibers for increased strength, insulation, and dimensional stability.
Polyvinyl chloride (PVC) plastic sheets and round stock are used in rings, bushings, wear parts rollers, and other industrial applications When PVC is machined, lower speeds are preferable. UL 94-V0 materials are available for flame resistance.
Delrin® plastic sheeting ahas high strength and stiffness. It's relatively easy to machine and exhibits dimensional stability and good creep resistance. To avoid breakage and melting, feed rates must be limited.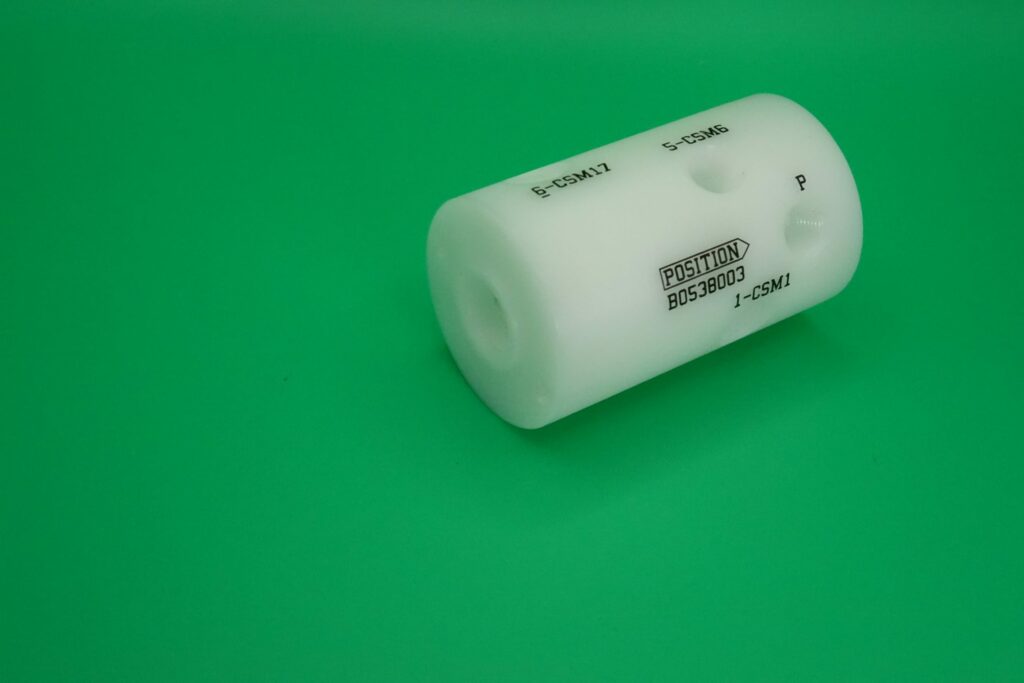 High-density polyethylene (HDPE) plastic sheeting has a high strength-to-density ratio. It can be machined at tight tolerances and used in both straight cuts and square cutouts. Unlike acrylic, HDPE won't crack when it's cut.
Teflon, a trademarked brand name for polytetrafluoroethylene (PTFE), is a synthetic polymer that can be machined for gears, bushings, fittings, valves, manifolds, and insulators. Very sharp tools may be used to produce the finest surface finishes and tolerances.
RAND Manufacturing is ready to provide you with precision machining services for plastic sheets and films at ISO 9001:2015-certified manufacturing facility in Lakemoor, Illinois. We take quality seriously and are proud to be a Made in America manufacturer.
get updates on capabilities, industry news & more